The University of Connecticut's summer program brings together a small group of undergraduates to explore what it is like to do research in pure and applied mathematics. Over the course of 10-weeks, we follow research projects from beginning to end — starting with reading about the project, writing proofs/programs, performing calculations, and ending with writing up results. In the past many of our projects have culminated in published articles and conference talks.
As part of the Nation Science Foundation's Research Experience for Undergraduates initiative, our focus is to show students who may be interested in math and science what it is like to pursue a career in scientific research. We try to maintain a high ratio of mentors to students — about 1 to 2. Our mentors, consisting of faculty and PhD candidates, are here not only to guide students through research, but also to give a peek into what life is like in graduate school and beyond. This happens through a high amount of individual attention, and through group meetings and discussions, where we share ideas and experiences.
Announcements
Alexander Teplyaev – The Spectral Dimension of the Universe
May 29, 2015
Professor Alexander Teplyaev will explain some ideas behind the notion of spectral dimension and how they are related to research being done in our department.
Masha Gordina – Random thoughts on Brownian motion
June 5, 2015
Professor Masha Gordina will talk about the fascinating history of the Brownian motion and its applications in the real world.
Keith Conrad – Continued Fractions
June 12, 2015
Professor Keith Conrad will talk about continued fractions, how to compute them, some of their properties, and how to answer seemingly unanswerable questions like this: if an unknown fraction is roughly 2.32558, what is it? (The answer is not 232558/100000.)
Thomas Laetsch – From Brownian motion cometh
June 19, 2015
Following Dr. Gordina's talk developing Brownian motion, Thomas Laetsch will take us on a short drunkard's walk through several theories stemming from or related to Brownian motion. R(E)U ready?
Joe Chen – Drunkard, Octopus, and Electrical Networks
June 26, 2015
Joe Chen  will summarize the main ideas behind electrical networks and describe two unexpected applications to probability.
3rd Northeast Mathematics Undergraduate Research Mini-Symposium
Participating Schools: Amherst, Columbia, Fairfield, Mt. Holyoke, Smith, UConn, UMass, Williams, and Yale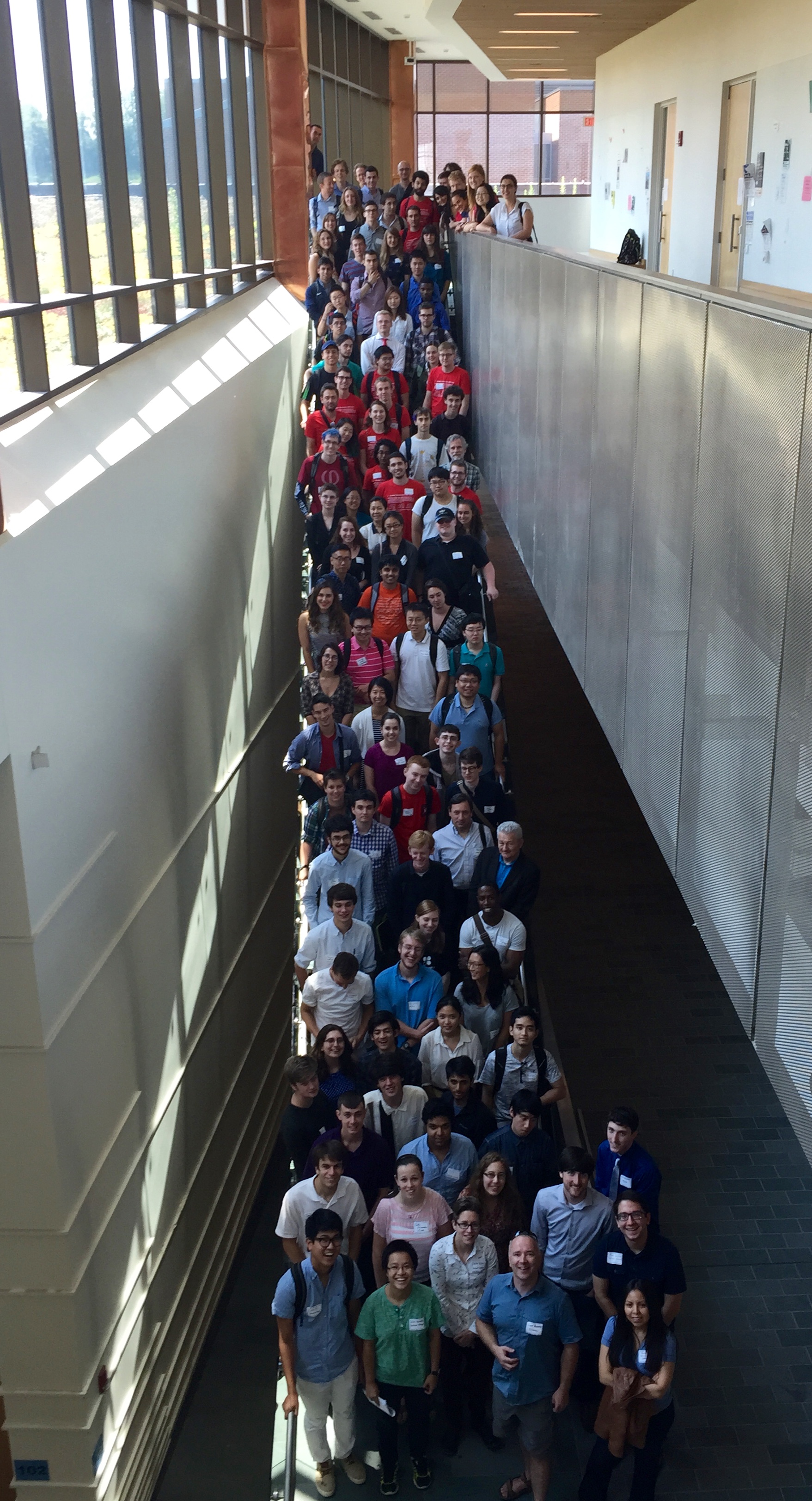 (photo courtesy Megan Brunner)
Mini-Symposium poster